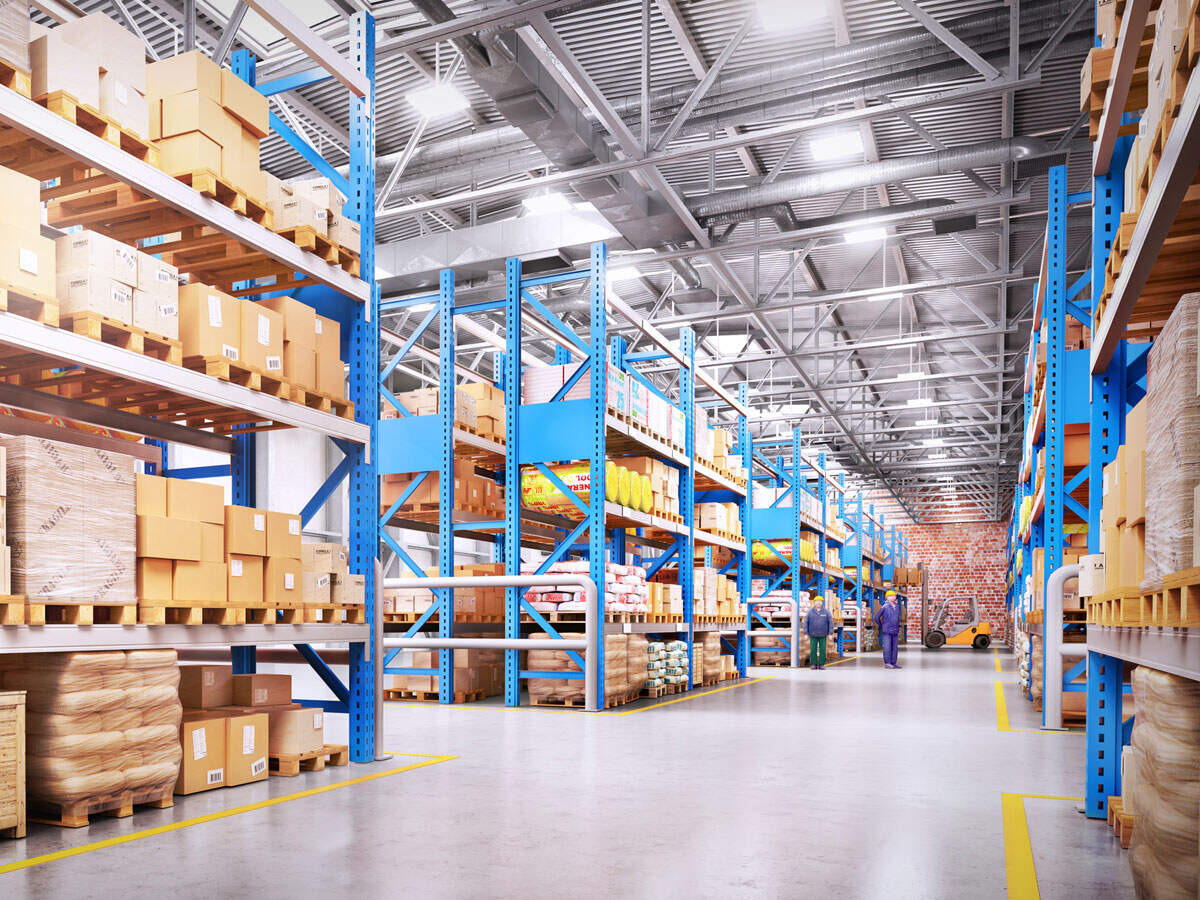 Chennai-based home appliances and kitchenware brand
Butterfly
is well-known across south India for offering the middle-class market typical value-for-money wet grinders and gas stoves. But the firm, which had a turnover of 650 crore last year, wanted to ramp up sales by expanding to newer markets — where, unlike in the south, it had a negligible distribution network. In January, it signed up with online business to-business startup
Udaan
to act as its exclusive distribution platform in West Bengal and the northeast.
It took field agents of Udaan a couple of months to understand Butterfly's brand positioning. But after March, Butterfly has seen sales in these geographies more than double from 40- 50 lakh to about 1 crore. Butterfly gave Udaan exclusive distributorship rights in seven other states — Bihar, Jharkhand, Chhattisgarh, Madhya Pradesh, Delhi, Himachal Pradesh and Haryana.
"They expanded our presence to 823 outlets in West Bengal and 620 outlets in the northeast," said Butterfly senior VP R Vishwanath. "Their penetration is deep and field agents visit outlets every month."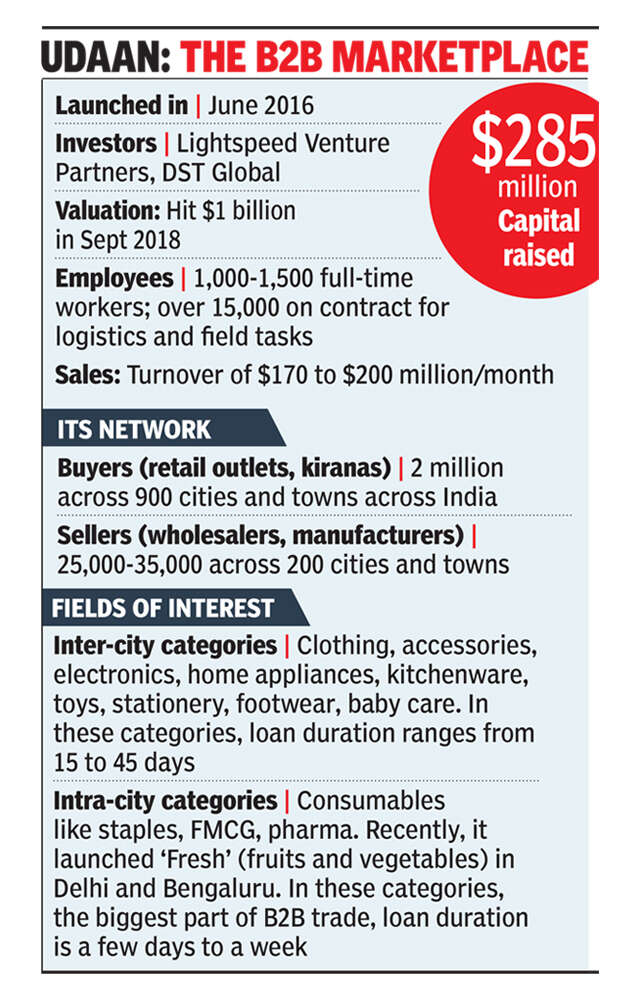 Unlike offline distributors who supply stores when the order is sizeable and they have multiple stock keeping units, Udaan distributes smaller orders too. It also offers transparency. Shop owners can browse through Udaan's mobile application to check product features before placing orders.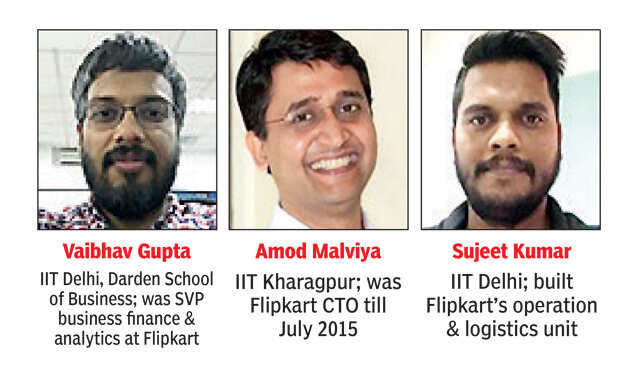 Like Butterfly, several other brands in categories ranging from fruits and vegetables to smartphones, fast-moving consumer goods, fashion and apparel, staples and electronics now want to sell directly to the network of 2 million retailers or kiranas that Udaan has built across 900 cities and towns. The startup, founded by three top
Flipkart
executives, has also built a network of 25,000 sellers, which includes small manufacturers, wholesalers and firms like Reckitt Benckiser, Marico and Motorola.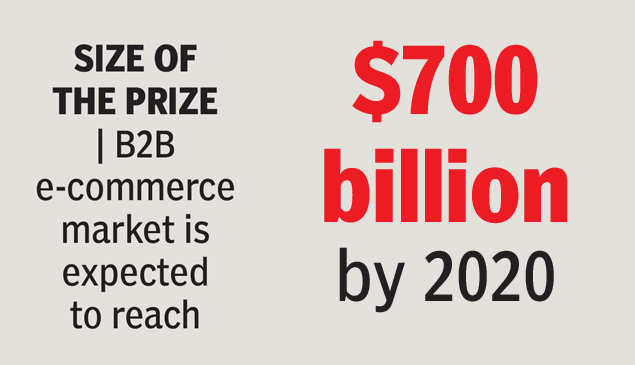 The startup has been able to scale up significantly. Industry sources peg its gross merchandise value per month at $170-$200 million, meaning it is driving trade in excess of $2-$2.4 billion. This hypergrowth helped Udaan become India's fastest unicorn, with a valuation of $1 billion in September 2018 — within 28 months of its founding.
HOW THEY GOT GOING
The problem Udaan is trying to solve is big: to change the way the bar of soap or a
Kolhapuri chappal
reaches your neighbourhood store from the factory. This market is pegged at $1 trillion.While large companies like ITC or
Hindustan Unilever
have been able to build their distribution and supply chains over the years, most firms have to go through two or three layers like exclusive wholesalers and then specific distributors.
Udaan's founders — Vaibhav Gupta, Amod Malviya, and Sujeet Kumar — started researching the market in February 2016 and formed the company that June. Broader changes in the economy were also in their favour, as buyers and sellers were increasingly connecting over the internet. The rollout of goods and services tax also helped movement of goods across different states.
They first learned — through visits to buyers and store owners in small towns like Coimbatore, Dharwad, and Mysore — that there was a need for a greater variety of goods, pricing guarantee, timely delivery and quality besides credit to buy these items. Their research showed that a typical shop owner bought from 50-60 wholesalers or manufacturers, who typically supplied 1,000-2,000 retailers. These wholesalers or manufacturers offered merchandise on credit to only about 10% of retailers, while the rest dealt in cash. This was an immediate opportunity.
"Sellers/manufacturers want to increase their business but there is inefficiency in the market. Even if a seller has a better product at a better price in Gujarat, the buyer will go to his local supplier in Bengaluru who gives him credit, which a new seller won't," Gupta said. "In India, one of the big things that credit in trade has reduced is price efficiency."
So they first created a marketplace with just two categories — mobile accessories and fashion. Udaan's platform allowed sellers to understand buyers: how many purchases they made, how often their payments were late and how frequently they returned products. Buyers knew how well a product was doing, which sellers delayed shipments and quality of goods. Sellers also have the option of marketing goods by creating brand stores on the platform.
They also saw the supply chain could raise margins because a manufacturer spent up to 20% of the MRP on wholesalers and distributors, and a digital business could reduce this. Udaan has now expanded to multiple categories and distributes everything a neighbourhood store wants to stock.
A MARKET ISN'T ENOUGH
So, even as Udaan added more sellers and buyers to its platform, it also started offering logistics and credit by partnering with third-party players.
But the approach had a problem. Traditional channels transported goods in batches of 20kg-30 kg, while logistics platforms catering to online retailers like Flipkart and Amazon moved shipments of 1kg-2kg each at scale. Udaan's sweet spot was at 8kg-9kg, making these channels unviable. So the company set up a logistics unit, Udaan Express.
On credit, they discovered that no lending platform had built a product for short-term credit for small retailers. Those who tried to build these products asked retailers for their historical I-T filings and eKYC, which the merchants didn't want to share. So the firm set up a non-banking finance company late last year that extends loans of 10,000- 2,00,000 to 1,00,000 buyers.
By providing logistics and credit, Udaan's focus is to increase its buyers' dependence on the platform, so customers would think twice before defaulting on payments or returning orders.
"All of the intelligence to enable trade credit at scale is sitting in silos in India; Udaan is able to institutionalise this as it has access to proprietary trade and repayment behaviour of companies on its platform," said Bejul Somaia, partner at Lightspeed Venture Partners, which led all three investment rounds in Udaan.
WHOLESALERS TO BRANDS
Kolkata-based Punit Chaudhary, who sells home and kitchen products on Udaan, clocks monthly sales of around 10 lakh. While he also has an offline business, bulk orders on Udaan help him move goods faster."I have had decent growth, not very high. An advantage for us is that Udaan takes care of logistics and payments are made within 48 hours of delivery," he said.
But as Udaan scales up and matures, some changes are coming to the platform. For one, it has stopped introductory pricing for logistics. More brands are also selling directly on its platform as they reach significant scales and look to expand reach in existing geographies and new markets. And as large brands started selling directly on the platform, it added a commission.
Surat-based Pratik Bajaj, who started selling on Udaan in its early days, said his exposure to Udaan has fallen in the past six to 12 months as the firm changed its policies to favour retailers or kirana stores. Bajaj primarily sells fashion products, with a large volume of sarees.
Ahmedabad-based Raja Agarwal echoed Bajaj. "Going by my recent orders, returns are now as high as 40%- 50%. This is because Udaan's field agents are under pressure to reach targets and are asking retailers to place orders," Agarwal said. "With high returns, products go missing, and Udaan funds the losses. The commission covers such charges."
Laptop maker Dell posted a notice on its website saying it has seen its products being sold on Udaan via resellers at lower prices. It said it wouldn't take responsibility for products bought from Udaan or similar platforms the notice mentioned.
SOLVING FOR BHARAT
Udaan's Kumar acknowledged these issues. According to him, most small- and medium-sized sellers on Udaan could use the platform to build their own brands in non-metro markets, something that is difficult on consumer-focused portals like Amazon India or Flipkart.
For instance, a pair of shoes that costs 350 will be hard to sell on these platforms as delivery costs add 10%-20%, making it expensive proposition for a value-conscious consumer. But because buyers need to place bulk orders, delivery fees would be justifiable.
"We want to crack the sub-500 purchase market. For that, minimum orders are needed or supply chain costs don't make sense," Kumar said.
Udaan's biggest strength so far has been its founders' experience of helping build Flipkart from a bookseller to India's largest online retailer, now owned by Walmart and valued at $22 billion. This helped the company's ability to hire as it scaled rapidly. Till six months ago, its leadership team of top 20-25 executives were all from Flipkart.
But this has started to change. Udaan has hired experienced leaders from other companies for its NBFC and functions like HR. For instance, marketing head Suvid Bajaj came with 18 years of experience in MNCs like
PepsiCo
and GSK Consumer Healthcare.
As it grows, Udaan will need to make heavy investments in building its logistics and warehousing network because the volume of goods on its platform will be in thousands of tonnes.
Industry sources said the startup is currently losing more than $10 million a month as it builds its network.
Shoring up capital like Flipkart as it takes on rivals including Mukesh Ambani's
Reliance Industries
will be critical. But investors feel Udaan, with a unique business model not only in India but across the world, has a much easier path to profitability than companies like Flipkart.
B2C commerce is more competitive, which makes acquiring bargain-hunting users expensive, leading to thin margins and high shipping costs. Comparatively, in B2B commerce, order values are higher, businesses are used to shipping costs, there is naturally recurring use, and it is an underserved market so acquisition costs are lower. Even so, several B2B startups like Just-BuyLive, Shotang, and Wydr have shut down, underlining market challenges.
While Udaan is playing in the same market, its approach is different, investors said.
"India's economy is quite different from those of many developed markets in that small businesses are its backbone," Lightspeed's Somaia said. "Scaling rapidly in B2B companies can be quite challenging, especially for companies selling to large enterprises, but India's large number of small businesses and their fragmentation offers an opportunity to scale that is more typically associated with B2C companies, with much better underlying economics."