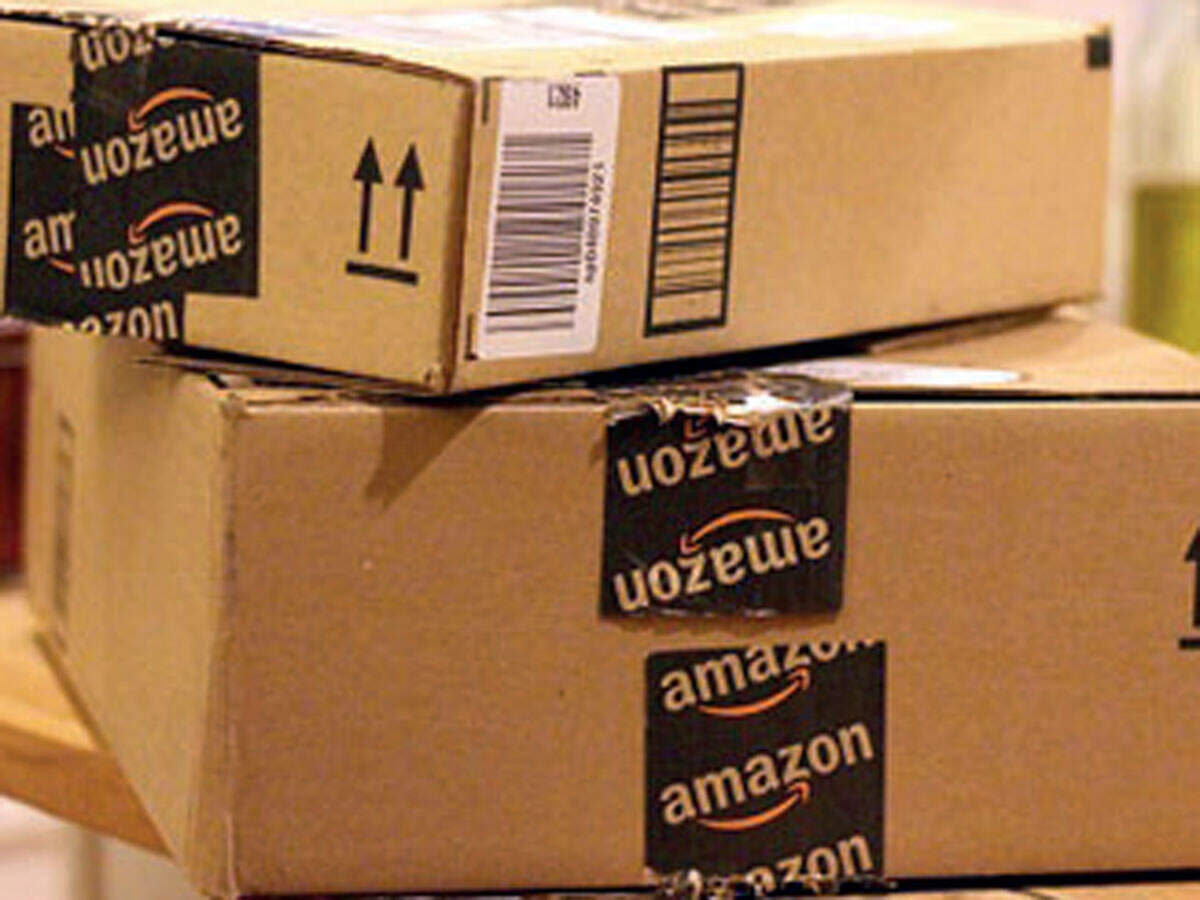 Noida: The driver of a delivery truck of
Amazon
has been booked for allegedly stealing mobile phones and other goods worth Rs 2.80 lakh between December 2018 and February this year, after the e-tailer approached a city court.
An FIR under IPC Section 406 (criminal breach of trust) was registered against the driver, Bijendra Kumar, of a Gurgaon-based transport firm contracted by Amazon Seller Services Private Limited at Sector 20 police station on Sunday. The case was lodged on the basis of a complaint by company representative Shashank Singh.
According to Amazon, Bijendra stole phones and other goods from the truck while transporting goods to its new office in Sector 8 between December 2018 and February this year.
"On February 18, 2019, Bijendra was tasked with transporting the goods of the company to its new station in Sector 8. When the truck (DL1LAB2232) reached the spot and the items were scanned, it was found that a mobile phone worth Rs 11, 999 was missing," the FIR states.
"Similarly, when the same truck had been transporting items to this location on 24 different dates, items worth Rs 2.80 lakh were found missing," it adds.
Amazon had initially moved the Sector 20 police station but no action was taken after which, its representative approached Gautam Budh Nagar SSP Vaibhav Krishna. As no FIR was lodged in the case, the company moved the court. While the first complaint was made on February 18, the FIR was finally lodged on Sunday.
When contacted, the SHO of Sector 20 police station Rajveer Chauhan said, "The complainant will be contacted and the driver identified."
A spokesperson for Amazon India said, "An employee of a delivery service partner was involved in theft and a case has been filed. We take all issues of fraud seriously and are extending our help and support to the Noida police investigating the case."