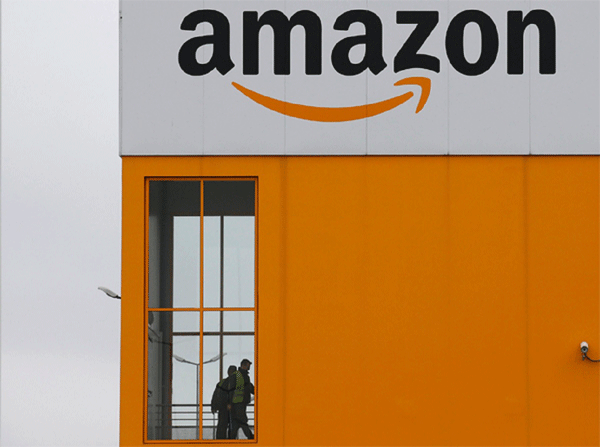 NEW DELHI: India has emerged as the fastest-growing market for Amazon's content-streaming Fire TV platform, and the company is now looking to partner local companies to have the device pre-built into televisions.
The American e-commerce and technology giant has partnered homegrown Onida for its first set of Fire TV edition smart TVs, and plans to expand this to other brands in the coming time.
Sandeep Gupta
, Amazon's Global VP for Fire TV Devices and Experiences, said that led by Hindi and other vernacular languages, the adoption of the devices has been growing the fastest in India.
"One of the key differentiators for us is innovative content. Almost 70% of the content consumption on our platform here is in Hindi and other local languages such as Tamil, Telugu, Malayalam, and Kannada," Gupta told TOI as he gave out the reasons for the stronger engagement in India.
The Fire TV, which is usually installed as a dongle-like stick on televisions, provides an internet-based platform that gives content across genres, which includes movies, exclusive shows, news, and other programmes. Globally, there are nearly 37 million subscriptions on the platform.
"The content that we provide in India is a mix of global English programming and the locally-sourced one," Gupta said, adding that numbers here are growing faster than in markets such as US, UK, Germany and Japan. However, he refused to share the exact growth figures or the total number of subscriptions in the country so far.
Speaking about the Onida partnership, Gupta said that the Fire TV edition smart TVs were first introduced by Amazon in 2018 in the US and
Canada
. Earlier this year, the company expanded the range to the UK, Germany and Austria in collaborations with local partners.
Amazon works on a licensing model for the Fire TV smart television sets. "The Onida Fire TV Edition has the Fire TV experience built-in, enabling customers to easily find and watch movies and TV shows from Prime Video, Hotstar, Netflix and others."
Apart from Fire TV, Amazon also offers a range of Echo (smart speakers) and Kindle (e-book) devices in India.