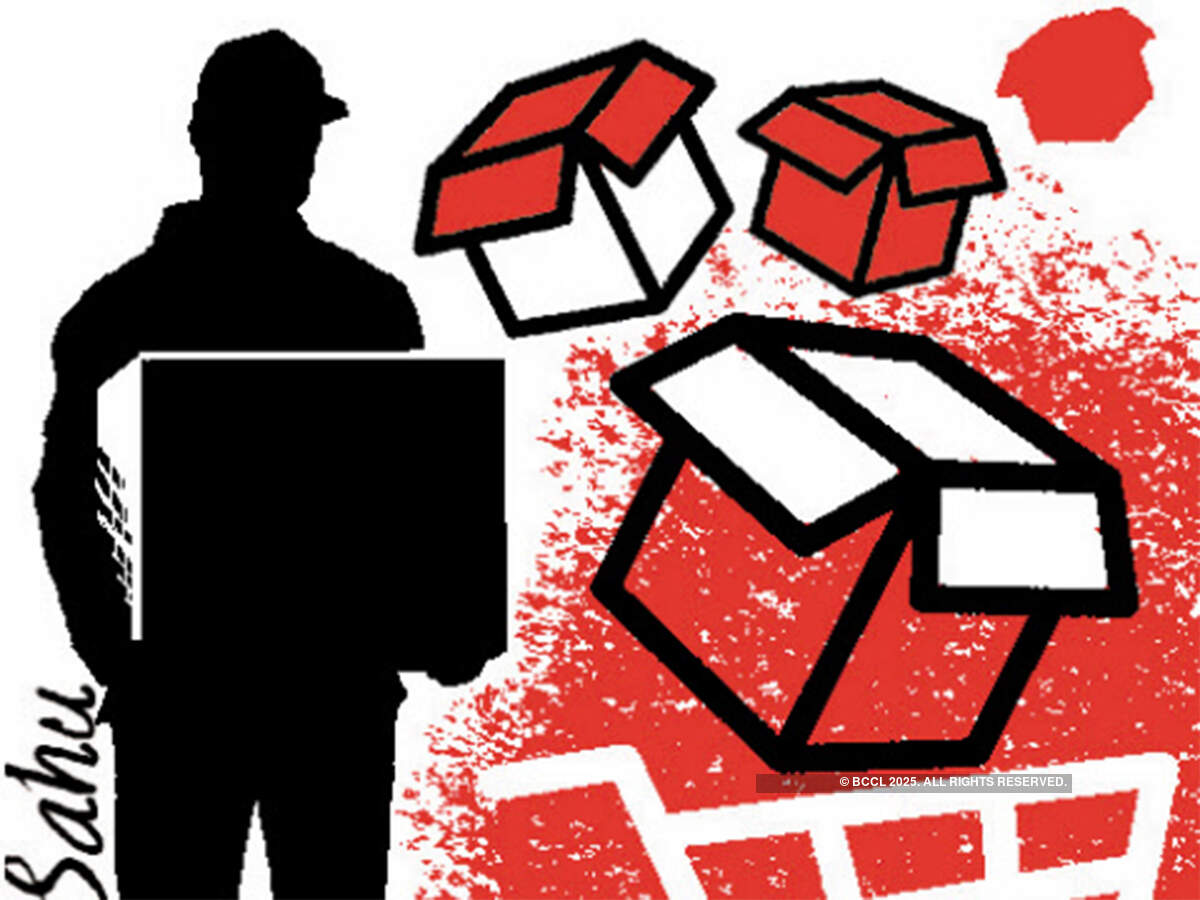 Bengaluru: Goods imported as 'gifts' have been prohibited by the India government. Such duty-free imports via courier as well as through post will no longer be cleared by Customs, the government said in a notification on Thursday.
The move is aimed at curbing imports by Chinese ecommerce vendors who were evading duties by declaring commercial shipments as gifts.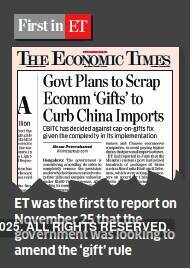 "Import of goods, including those purchased from ecommerce portals, through post or courier, where Customs clearance is sought as gifts, is prohibited," the Directorate General of Foreign Trade said in a notification.
"Import of goods as gifts with payment of full applicable duties is allowed," it said, amending the Foreign Trade Policy 2015-20.
Exceptions would only apply for import of life-saving drugs and rakhis (a usually colourful talisman that girls tie to their brothers' wrist as part of the Hindu festival of Raksha Bandhan).
ET was the first to report on November 25 that the government was looking to amend a rule which allowed citizens to receive gifts valued up to ?5,000 without paying duties.
The amendment comes more than a year after the express courier port in Mumbai stopped clearing 'gifts' after it found that Chinese ecommerce vendors were misusing the channel.
Subsequently, the other two express courier ports at Delhi and Bengaluru also refused to clear 'gifts'. Nearly 90% of such shipments were through the three express courier ports.
Other large courier ports — in Chennai, Kolkata and Kochi — also banned them earlier this year.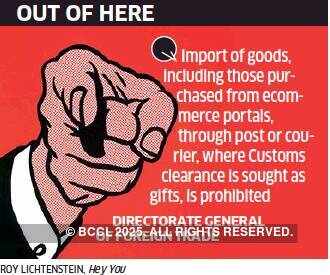 "We now urge CBIC (Central Board of Indirect Taxes and Customs) to create a prepaid customs and IGST system so that cross-border shipments can seamlessly come to India (after paying appropriate taxes)," said Sachin Taparia, founder and chairman of LocalCircles, who had flagged the issue last year to government officials.
The government has also identified other channels that are being misused by overseas ecommerce vendors to evade duties, ET had reported earlier.