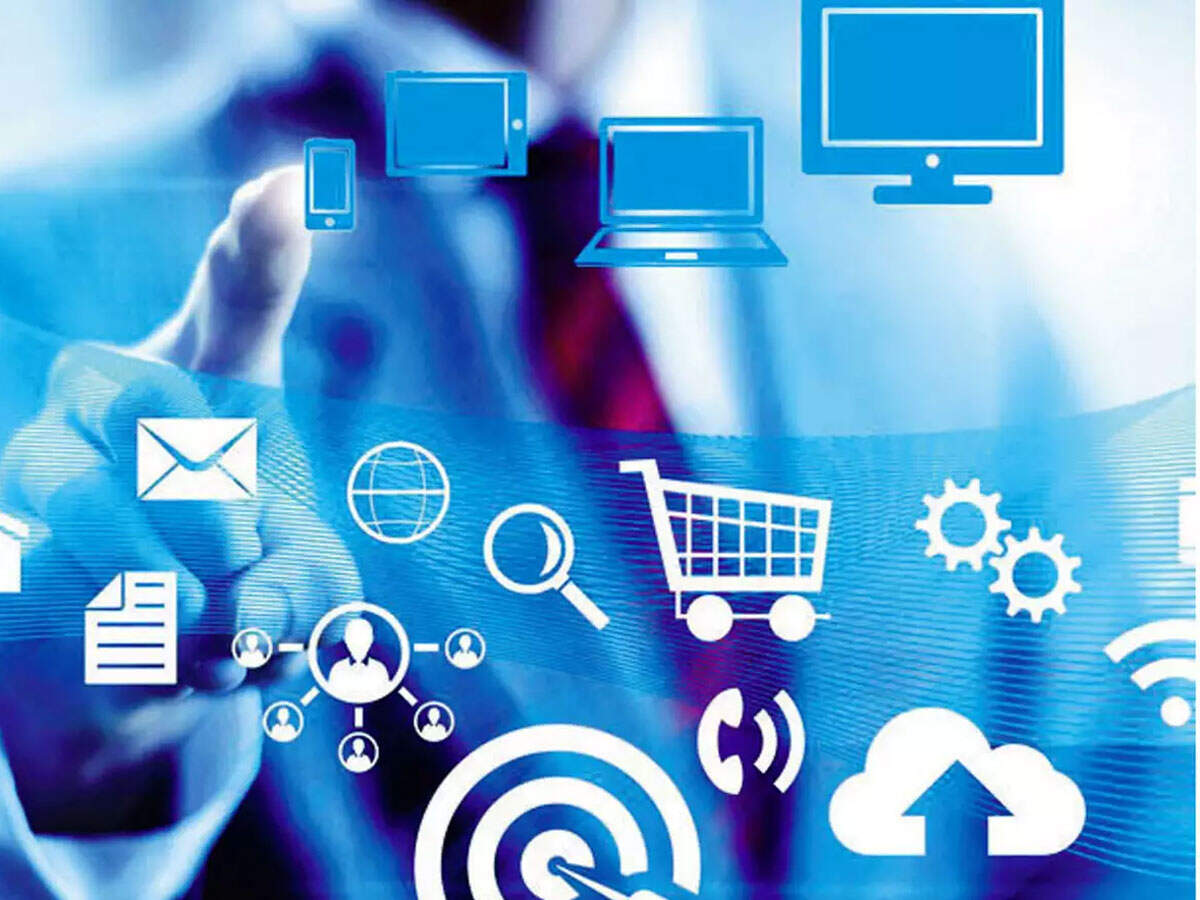 By:
Saahil Goel
At present, India is witnessing unprecedented digitization throughout the country. Indians are actively hopping onto the digital bandwagon and making digital tools an active part of their daily lifestyles. So, a shift in the shopping pattern from the regular brick-and-mortar stores to eCommerce platforms is also natural.
Well, this is the reason why the Indian eCommerce Sector has already become a heavyweight segment with a market size of $50 billion. In the coming five years, this figure will further grow more than three times to reach a market size of $188 billion.
So, let us try and find out what are the top trends in the segment and how they will pan out in 2020:
PWA (Progressive Web Apps)
PWA is a kind of web app that leverages advanced technology to create websites that have the look and feel of a mobile app. It's the better side of the internet experience for every user, especially as they can be accessed with or without the mobile app installation. For example, Pinterest with its PWA has seen an increase in conversions by 40% (Source: AppMaker). Also, the time utilized to browse through it has also significantly increased, owing to better user experience and the convenience of not having to download the app, which takes up a lot of mobile storage space.
With an increase in competition in the eCommerce space, more market players (including small
e-tailers
) will be tapping PWAs to enhance the user experience, generate superior traction, and drive business expansion.
The Rise of Subscription Services Model
Today, tailored subscription service models are experiencing positive traction across all market verticals. This also holds true for the eCommerce segment since it enables market players to become more time-efficient, cost-effective, and drive leaner operations, especially vis-à-vis logistics. Moreover, the primary focus of all big and small eCommerce platforms is to acquire serious customers who display interest in purchasing products and receive it without adding to the NDRs (non-deliveries).
With subscription-based digital logistics platforms, it is easier to increase awareness around the customer's tastes and preferences. This approach helps businesses to make informed business decisions, have better forecasting, and efficient inventory management. So, tech-enabled subscription services for logistics operations will pick up this year, especially as eCommerce platforms aim to decrease non-deliveries.
End-to-End Automation
The sheer volume and velocity that modern eCommerce operations require press on the need for end-to-end automation. This will primarily be seen with increased conversational communication through chatbots, automated calling, SMS, and AI-based applications in 2020. The year will also mark a shift towards real-time tracking of packages by sellers as opposed to simple end-delivery status. Third-party logistics players like Shiprocket are already experiencing a sizeable demand for their automated tracking page that offers the end-to-end status of a scheduled shipment. Further, customer retention will receive a positive boost with lesser communication gaps with customers. Business intelligence through data analytics will decrease NDRs, which will ultimately decrease the cost of last-mile deliveries.
Personalized Services to Customers
Once again, eCommerce is seeing a cut-throat competition with more players eyeing a lion's share in the segment. In this scenario, 2020 will see an increase in the provision of personalized services by eCommerce companies to their customers. Such initiatives will involve adding to the user experience and make the customer feel valued. So, their feedbacks and opinions might be given higher weight. This trend was initiated by social media platforms such as Facebook, Instagram, and so on that started personalizing the newsfeeds of their users as per their browsing interests. 3PL players like Shiprocket, on the other hand, are also ensuring ample provisions for personalization in the form of features like branded tracking pages (for re-marketing) and the ability to create a customized eCommerce website without any monetary charges.
Automation for Efficacy of Last-Mile Deliveries
Unabridged automation of last-mile deliveries can be seen running at full steam as hyperlocal delivery players like Swiggy, Dunzo, Zomato, etc. promise 30-minute deliveries to their customers. Similarly, Amazon has automated its logistical operations to bring down the ETA of multiple products by introducing same-day and two-day deliveries.
2020 will further mark the introduction of such services by 3PL platforms that will empower smaller eCommerce players to automate their logistics operations for efficient last-mile deliveries. Features like real-time shipment tracking, COD acceptance, AI-driven courier recommendations, ease of scheduling pickups, optimized route planning, and so on will be sought after by sellers in 2020. They will help businesses to drive smoother last-mile deliveries and ensure reduced delivery costs, improved customer retention, and maximized profits.
Drone Delivery
Last year, the regulations for drones were launched in India. With it, we are soon going to see this novel delivery mechanism make inroads into commercial logistics operations. Multiple market players including Amazon, Dominos, Swoop Aero, UPS, etc. are currently checking their feasibility. Around 80% of Amazon packages can be easily delivered through drones and might make the eCommerce platform launch the service in India. The introduction of drone-based delivery will decrease the delivery time to less than 30 minutes and is expected to aggressively increase the market competition. It will also save around $50 million in costs for shipping companies.
These were some of the top eCommerce trends for India this year. The industry is at a crucial juncture today and has a promising future with over a billion customers. We are surely living in interesting times.