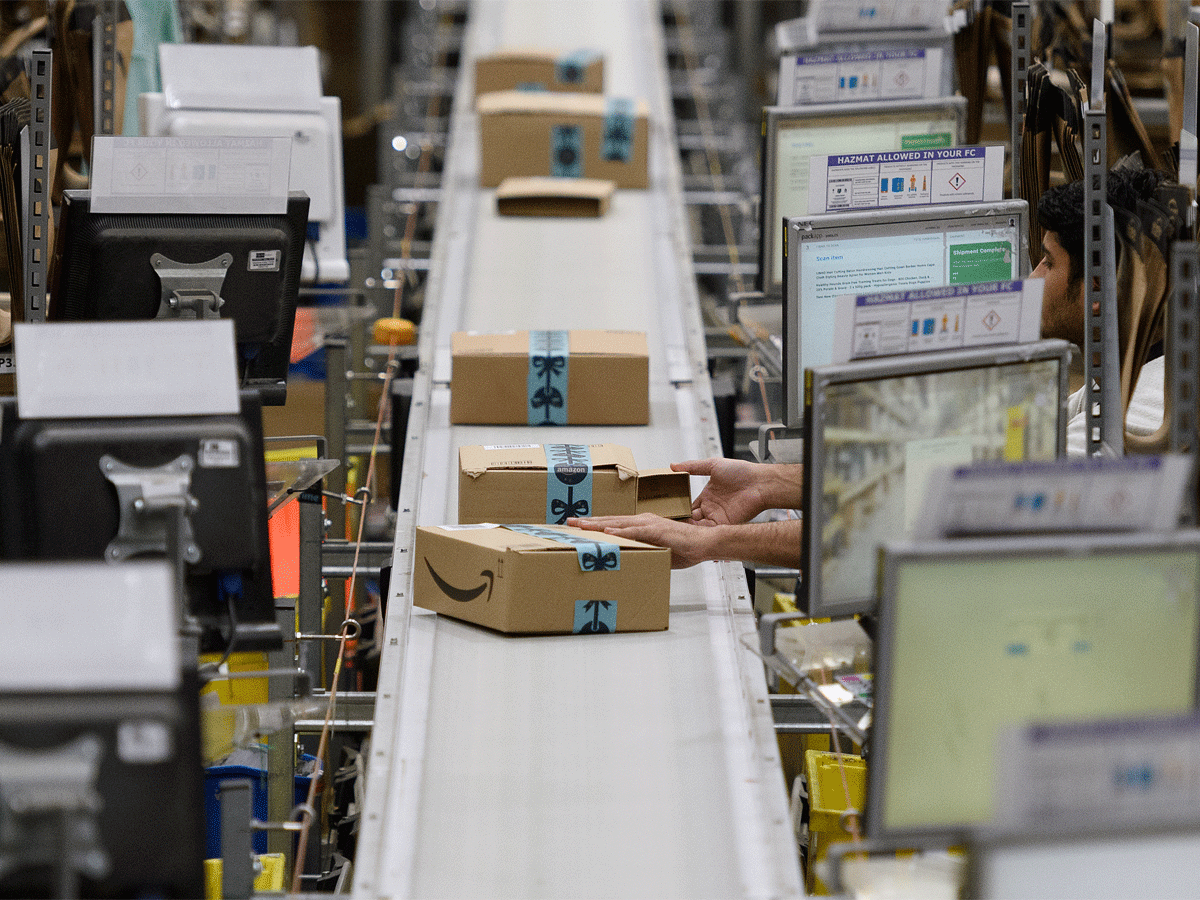 New Delhi:
E-commerce
major,
Amazon
said it plans to create 1 million new jobs in India by 2025 through continued investments in technology, infrastructure, and its logistics network. The jobs – created both directly and indirectly – will be across industries, including information technology, skill development, content creation, retail, logistics, and manufacturing, and are in addition to the 700,000 jobs Amazon's investments have enabled over the last six years in India, the company said in a statement.
On Wednesday, Amazon founder and CEO
Jeff Bezos
also announced that the company plans to invest US $1 billion to help bring 10 million traders and micro, small, and medium-sized businesses across India online, enabling US $10 billion in cumulative exports by 2025 and supporting India's economic diversification.
"We are investing to create a million new jobs here in India over the next five years," Bezos said. "We've seen huge contributions from our employees, extraordinary creativity from the small businesses we've partnered with, and great enthusiasm from the customers who shop with us—and we're excited about what lies ahead."
On Thursday, while speaking at a security conference in New Delhi, commerce minister Piyush Goyal sounded unimpressed by Amazon's $ 1 billion pledge. "They may have put in a billion dollars but then if they make a loss of a billion dollars every year, then they jolly well have to finance that billion dollars," Goyal said. "So, it;s not as if they are doing a great favour to India when they invest a billion dollars."
For months, the organization of small traders has been very actively protesting against
Flipkart
and Amazon and
CAIT
accusing both the e-commerce giants of "unfair business practices" and violation of India's FDI rules. The group has also blamed both the e-commerce giants for a slump in the businesses of traditional retail during Diwali season in October.
The Competition Commission of India has ordered an investigation into discounting practices and allegations that Amazon and Flipkart were promoting some preferred sellers, hurting the business of other smaller sellers. Amazon has denied this.